Logo
About
LEAVN is a travel itinerary logging app that allows travelers to keep their travel information organized and in one place. This app allows travelers a stress-free way to keep all their travel information easily accessible and up to date. It's only human to sometimes lose information and miss important events.
With LEAVN, the user gets to keep their travel itinerary in one place. This app then links up with the user's smartwatch to allow them to receive alerts straight to their watch, for easy, stress-free travel.
Sketches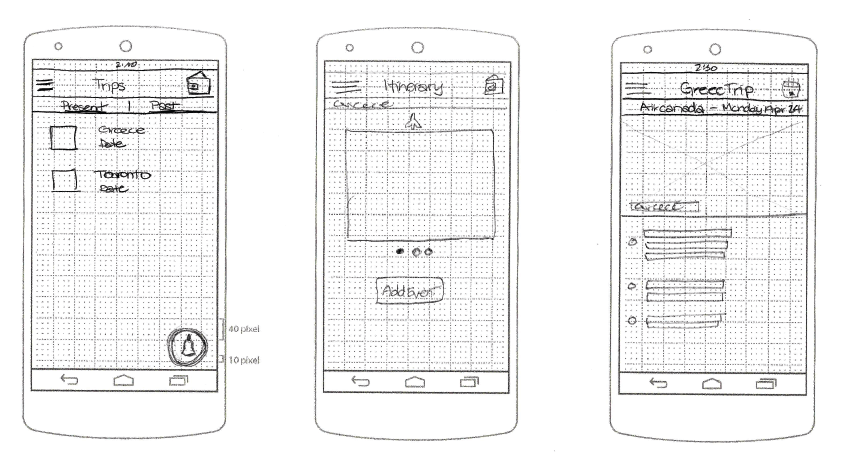 Fonts
Screens
Hover over or click to learn more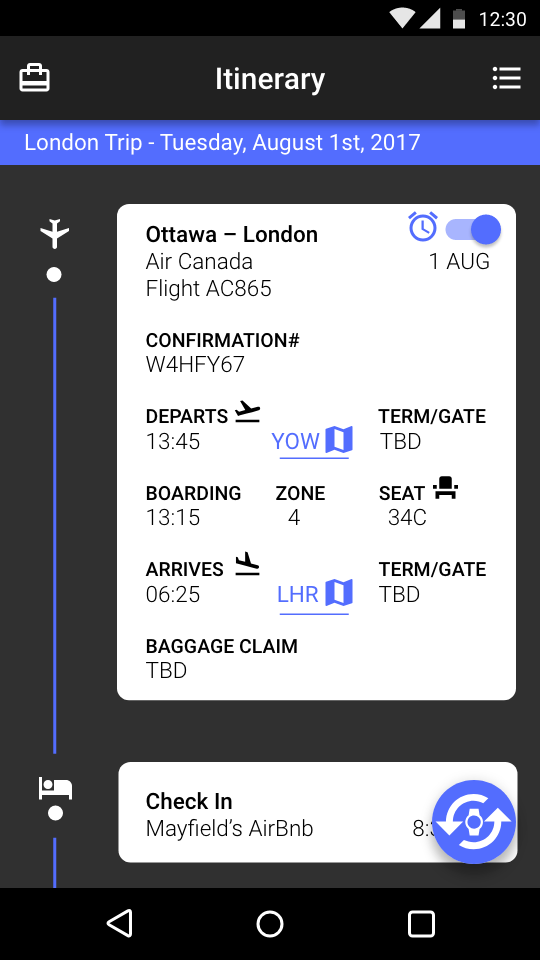 Itinerary
The Itinerary page allows the user to quickly and simply see a timeline layout of all their events and to choose whether to send a notification alert to the user's phone and/or smart watch to keep track and not miss a single event.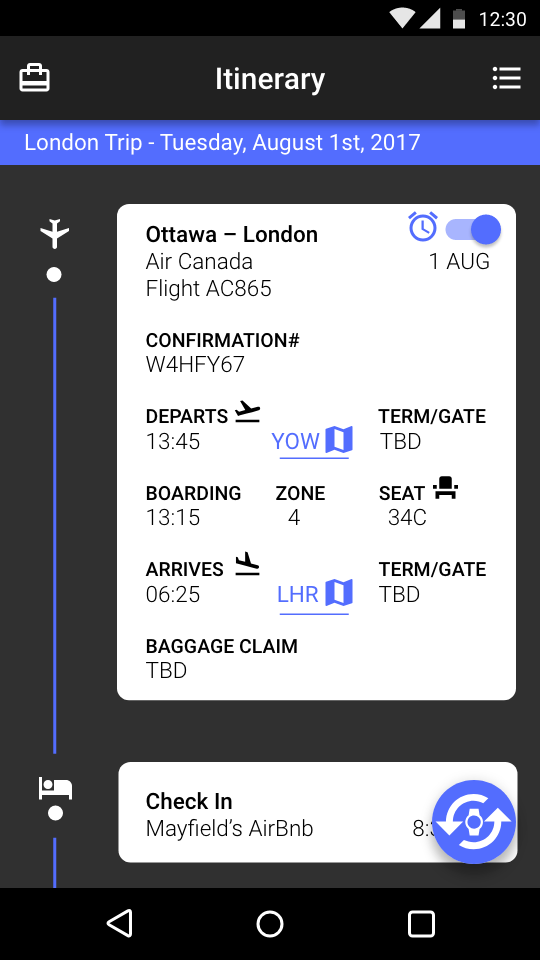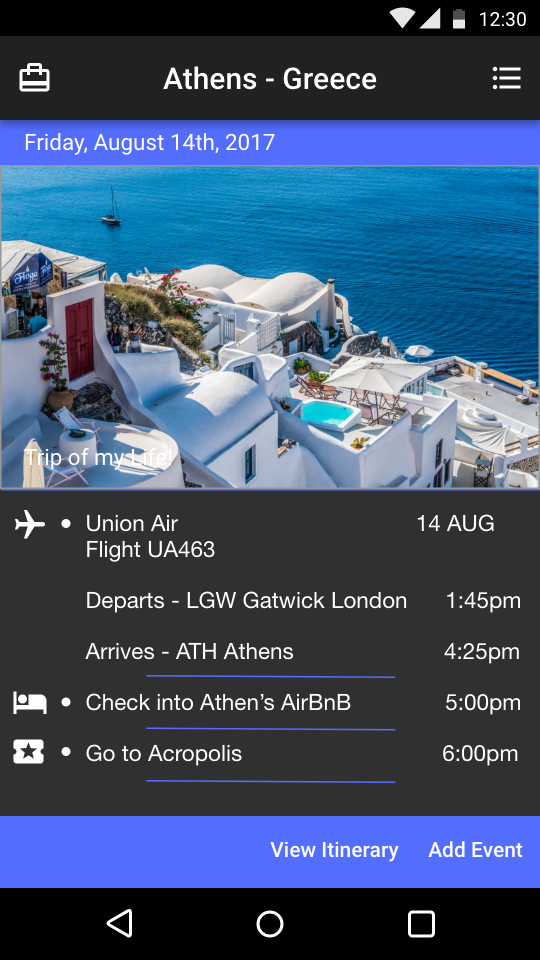 Trips
The Trip page allows the user to log their future trips and add in the scheduled events during that trip. This way all their trip information is laid out in front of them in a quick simple overview.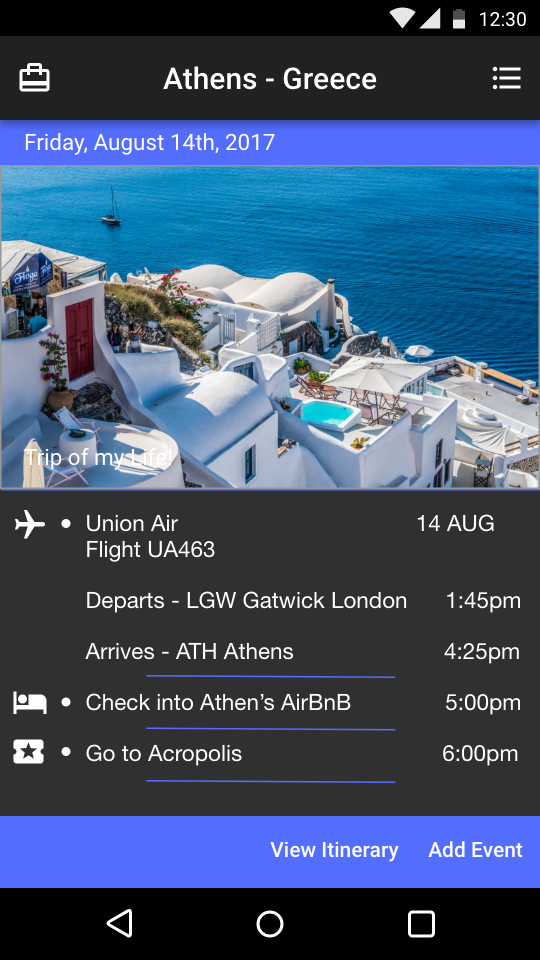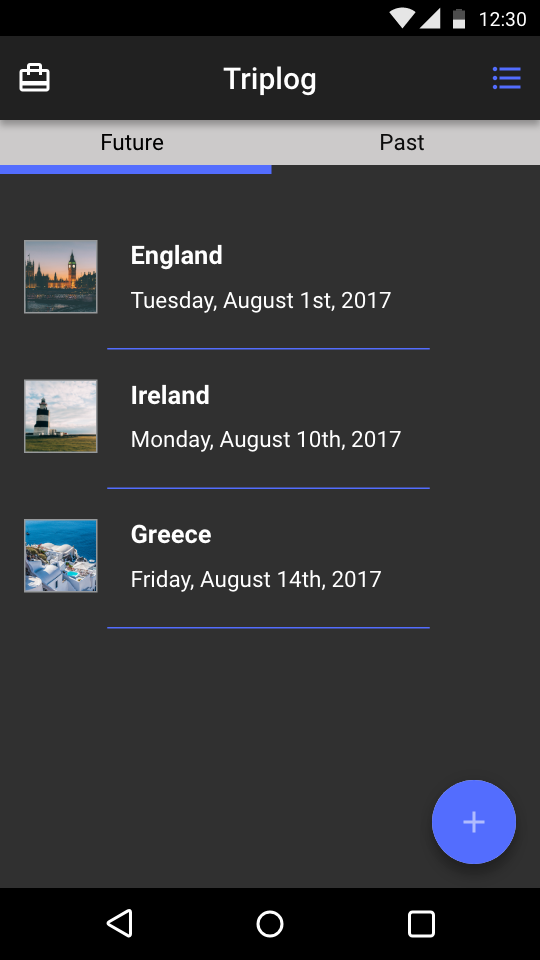 Trip Log
The Triplog page allows for a simple quick look at where and when their future trips will be and is not over loaded with all the information about each trip. There is also access to look at past trips to keep a record of previous adventures.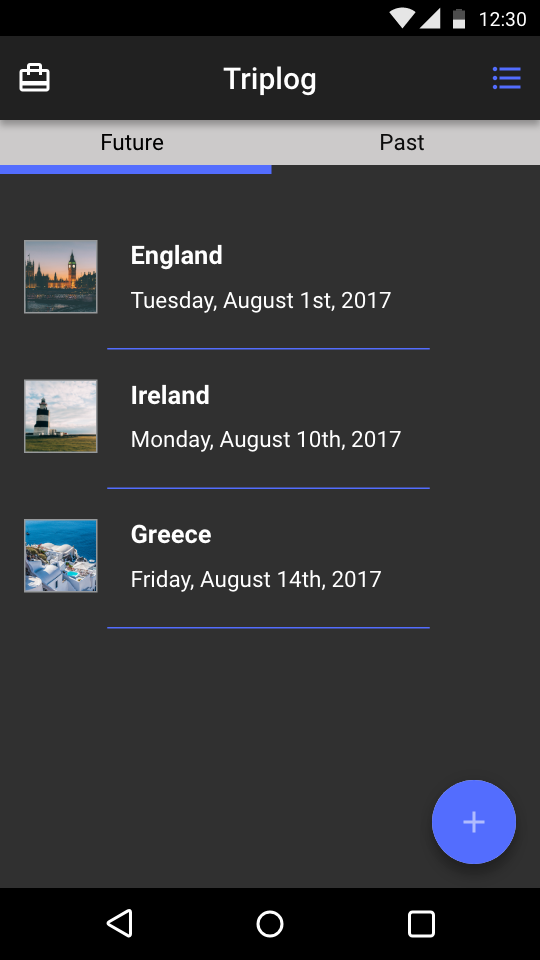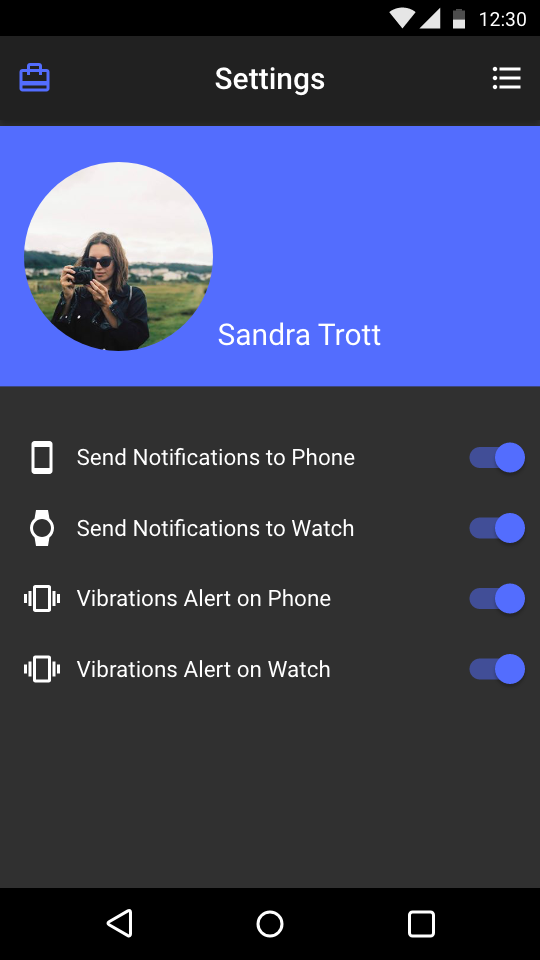 Settings
The Setting page is just a page where the user can keep track of the notification settings and the user's name. This allows the user to change information whenever required.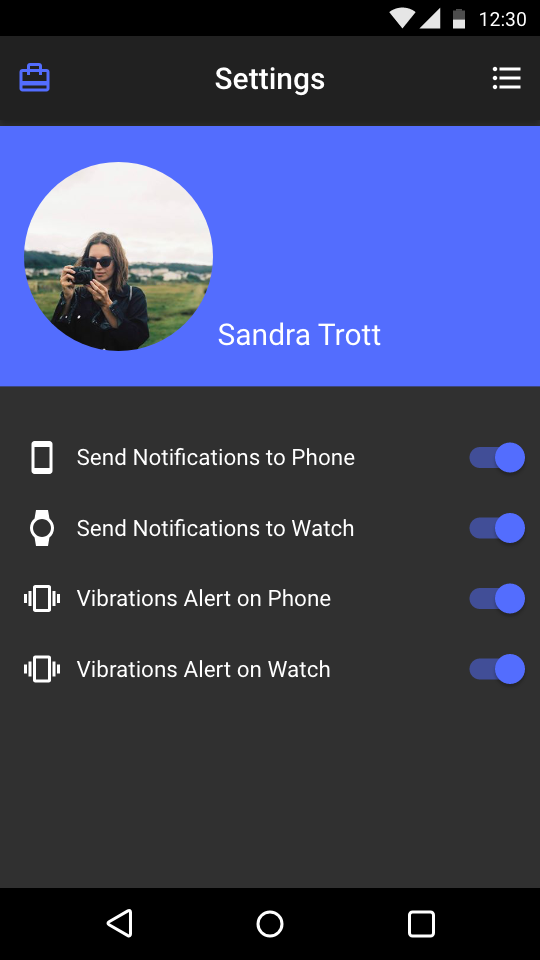 --

Motion Graphic Pieces

--
LeavN Promotional